UNFCCC COP26
The United Nations Climate Change Conference of the Parties – COP26 – was a key opportunity for governments, donors, practitioners and knowledge brokers to stimulate action to achieve the ambitions of the Paris Agreement and the UN Framework Convention on Climate Change. 
Here you can find out how SPARC led the debate during a host of events, engaged in key policy discussions, and shared the research and knowledge it has generated.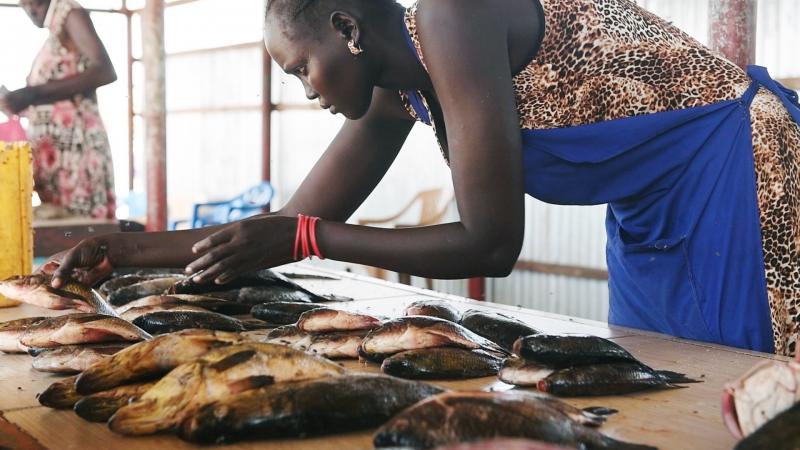 Credit Image by UNMISS.
SPARC hosted hybrid and virtual events at the COP26 Resilience Hub, with an exciting range of speakers followed by vibrant Q & A:
World Leaders Summit: 'Closing the action gap: addressing climate risks in fragile and conflict-affected settings; the need for multi-agency collaboration and coordination' hybrid event on Monday, November 1 from 5.30pm GMT to 7pm GMT - Watch here

'Climate change and migration in the Sudano-Sahel region' virtual event on Thursday, November 4 from 8.45am GMT to 9.45am GMT - Watch here

'Transboundary Climate Adaptation Risks' virtual event on Friday, November 5 from 9am GMT to 10am GMT - Watch here
SPARC member organisations at COP26
ODI hosted a virtual COP26 Resilience Hub event:
'Anticipatory action for drought: making a difference for pastoralists and farmers in the Horn of Africa' virtual event on Wednesday, November 3 from 8.15am GMT to 9.45am GMT.
Mercy Corps hosted COP26 events: 
'Which financing mechanisms can contribute to inclusive locally-led adaptation in fragile and conflict settings' – Development and Climate day event on Tuesday, November 9 from 8:30am GMT to 10:00am GMT;

'A humanitarian's view of the climate finance crises - the realities and solutions from a practitioner perspective' - virtual event on Wednesday, November 10 from 5.15pm GMT to 6.45pm GMT.
SPARC team members led discussions at:
'Climate Finance for Sustaining Peace' - COP26 virtual Side Event organised by the UNDP and Climate Security Mechanism on Monday, November 8 from 3.30pm GMT to 5pm GMT;

'Bridging the gap: Directing climate finance to communities affected by conflict and violence' - COP26 hybrid Side Event co-organised by the African Development Bank and International Committee of the Red Cross on Thursday, November 11 from 3pm GMT to 4.30pm GMT.
Find out more about how SPARC has joined ClimateShot, a new global campaign launched at COP26, which aims to transform food production and achieve climate goals. The campaign is being led by Climate Change, Agriculture and Food Security (CCAFS) and the UK Foreign, Commonwealth and Development Office (FCDO).
Research
SPARC in the news
Follow us on Twitter: @SPARC_Ideas